Are CBD Edibles Legal In Canada? What Canadian Law Says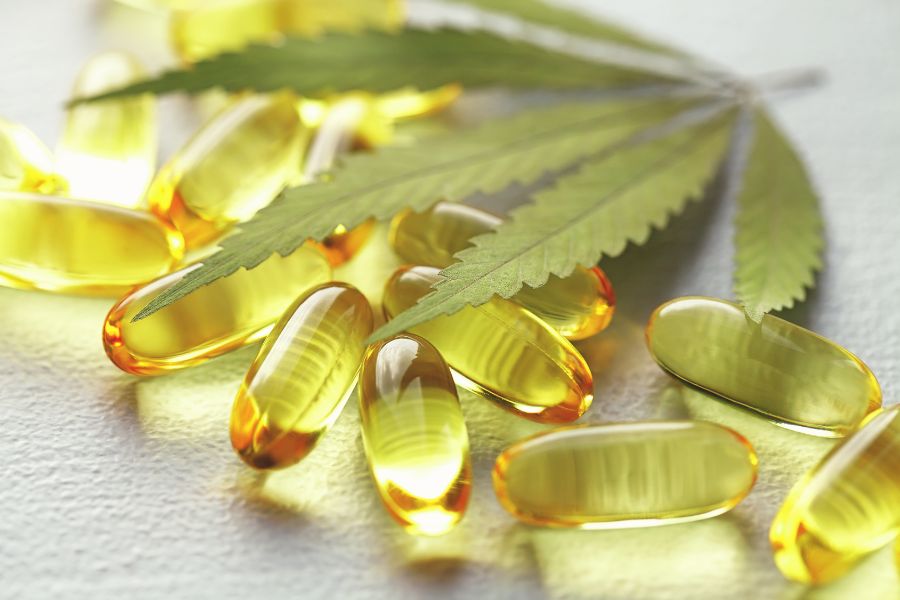 Since the legalization of cannabis consumption around the world, the CBD craze swept across countries, including Canada. And there are several cannabis products, like edibles, cannabis beverages, cannabis tropicals, etc. However, the rules regulating CBD are pretty new.
Thus, it's easy to find yourself wondering what the rule is concerning certain cannabis products. Before you bite into that chocolate bar or gummy bear, you probably want to know whether CBD edibles are legal in Canada.
The short answer is yes, but there are some caveats you need to be aware of.
Read on to learn the specific laws around CBD edibles in Canada and how to ensure the products you buy are legit and legal. This way, you can enjoy your CBD edibles confidently and without worry.
What Is CBD?
CBD is short for cannabidiol; this compound is found in the cannabis plant. But it's pretty different from THC because it's non-psychoactive. That means it won't get you high.
CBD is legal in Canada as long as it comes from industrial hemp plants with THC levels below 0.3%. CBD edibles, like gummies, chocolates, and baked goods infused with CBD oil, are legal for sale and consumption in Canada. However, the CBD oil used must comply with strict regulations.
The Legal Status of CBD in Canada
So, you've heard about the hype surrounding CBD edibles and want to try them but aren't sure about the legal status in Canada. It can be confusing, but here's what you need to know.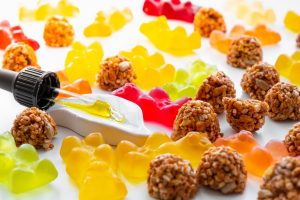 In October 2018, Canada made it legal to consume cannabis for recreational use, including CBD and CBD edibles, under the Cannabis Act. However, it's a strict legal framework. Only licensed cannabis stores and online retailers are allowed to sell them. Some provinces have additional rules around THC content, so check with your local authorities.
Cannabis edibles like gummies, chocolates, and drinks must follow strict regulations set by Health Canada. (more on this later)
While edible cannabis is legal for recreational use in Canada, it is still not approved as a dietary supplement or for medical purposes. The rules are evolving, so stay up to date with the latest regulations in your province.
Are CBD Edibles Legal According to Canadian Law?
Many people use CBD products, like gummies, chocolates, and mints, for their potential therapeutic benefits.
While the federal government regulates recreational cannabis, CBD falls under the Food and Drugs Act and Natural Health Products Regulations. This means CBD edibles must follow the rules for either food, natural health products, or in some cases, both. They must meet production standards, have standardized doses, and make no unproven health claims.
Edibles must also contain no more than 10 milligrams of THC per package. And cannabis extracts, like CBD, must come from licensed producers only. Homemade CBD edibles are illegal.
The laws around CBD may seem complicated, but Health Canada is working to provide more clarity. If the products meet government standards, you can feel confident purchasing and enjoying CBD edibles from licensed retailers.
What Constitutes a CBD Edible Product?
We've confirmed that CBD edibles are legal if they meet certain criteria. But what exactly constitutes a CBD edible product?
What is a CBD Edible?
A CBD edible is any food item infused with cannabidiol (CBD), a non-psychoactive compound in cannabis plants like hemp. CBD edibles come in many forms, including:
Gummies: Fruit-flavored gummy candies are popular. They contain a pre-measured dose of CBD in each gummy.
Chocolates: CBD chocolates contain chocolate mixed with CBD extract. They come in dark, milk, and white chocolate varieties.
Baked goods: You can find CBD cookies, brownies, cake pops, and other treats. CBD is added to the batter before baking.
Beverages: CBD coffee, tea, and sparkling water are examples of drinkable CBD edibles. CBD tincture or isolate is typically added.
What Makes Them Legal?
For edible cannabis products to be legal, it must:
Contain no more than 0.3% THC. THC is the psychoactive compound in cannabis that causes a "high" feeling. At 0.3% or less, CBD edibles should not produce psychoactive effects.
The law also demands a standardized cannabis symbol for cannabis products.
Use CBD from hemp plants, not marijuana. Hemp-derived Cannabis oil is legal, while CBD from marijuana is not.
Adhere to strict production and testing standards. Licensed producers make legal CBD edibles and undergo testing to confirm CBD levels and ensure product safety.
Have proper labeling. Legal CBD edibles will clearly state the amount of CBD and other ingredients, contain no health claims, and specify the product contains no more than 0.3% THC.
The packaging shouldn't contain any dietary or health claims or logo that connects it with alcoholic beverages.
Do CBD Edibles Fall Under Canada's Cannabis Act?
Yes, CBD edibles are legal in Canada under the Cannabis regulations as long as they follow the rules. The Act legalized cannabis and its CBD derivatives for recreational use in October 2018. This means any CBD product, such as oils, capsules, topicals, and edibles, is allowed for sale and consumption.
However, CBD edibles (and all cannabis products) must:
Contain no more than 0.3% THC.
Have standardized CBD and THC amounts clearly stated.
Be sold in plain packaging with health warnings.
Only be sold by authorized retailers.
The public possession limit should be equivalent to dried cannabis.
There's also a limit on the fresh cannabis or cannabis-related prescription drugs you can travel with.
FAQ: Common Questions About CBD Edible Legality
CBD edibles may be legal in Canada, depending on the specific ingredients and potency. Let's look at some frequently asked questions about CBD edible legality to clear up any confusion.
What Exactly Are CBD Edibles?
CB edibles are food products infused with cannabidiol (CBD), a non-psychoactive compound in cannabis plants like hemp and marijuana. CBD gummies, chocolate bars, cookies, and candy provide the effects of CBD when eaten.
Are CBD Edibles Legal in Canada?
Yes, CBD edibles containing no more than 0.3% tetrahydrocannabinol (THC) and made from hemp plants are legal in Canada.
However, edibles made from marijuana plants remain illegal for recreational use. Most hemp-derived CBD edibles can be bought and sold as long as the THC content is within the legal limit.
What's the Difference Between Hemp CBD and Marijuana CBD?
Hemp CBD contains very little THC (less than 0.3%), while marijuana CBD may contain higher THC. Since marijuana remains illegal recreationally, only hemp-derived CBD edibles are legally sold and purchased in Canada.
Do I Need a Prescription for CBD Edibles?
No, you do not need a prescription to buy or consume hemp-derived CBD edibles in Canada except it's medical cannabis.
They can be purchased from many retail locations and online shops. However, you will need a valid medical prescription for CBD edibles made from marijuana.
Summary
While CBD itself may be legal in Canada, the rules around CBD edibles and other products infused with CBD are a bit more complex.
The safest approach is buying CBD edibles from licensed producers or retailers to avoid complications.
If buying online or from unlicensed sources, research to provide the products containing legal amounts of CBD with minimal THC. The rules may evolve, but you can feel comfortable enjoying CBD gummies, brownies, or chocolates if you adhere to the laws.